About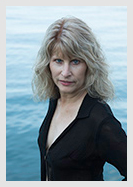 My style is diverse and thought provoking. I like vibrant subjects – close up and personal which has the tendency to challenge the viewer and excite their senses. I am also attracted to vintage, rusty, textured subjects that tell a story of their past and possible future that lays ahead. My love of black and white stems from the thrill of working in the darkroom and the purity of the medium, an addiction cultivated during "photo school" days!
Photography allows me to explore all those areas. With the addition of digital technology, creativity seems endless!
I have been fortunate to work in many areas of photography including portraiture, commercial, event, stock, and the sale of fine art prints.  Today, I live in Sarasota, Florida and focused on exhibiting and selling my fine art photographic prints worldwide. In addition I provide a diverse menu of photographic services for clients and create art for my extensive stock image library.